GET IN TOUCH WITH ADAMS MACHINERY TODAY
Adams Machinery was founded in 1967 by Ollie Adams and has been serving the metal working community of Arizona and New Mexico ever since. In 1991 Richard Short purchased Adams Machinery and has been operating in Tempe, Arizona.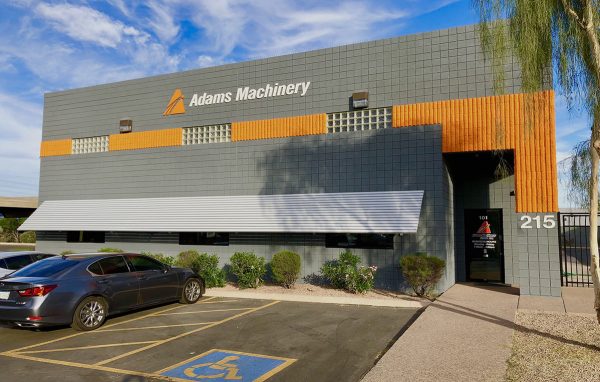 480-968-3711

   215 S Rockford Dr Suite #101 – Tempe AZ 85281
Over 50 Years of Experience and Service!
You can depend on Adams Machinery for assistance in determining what machine will best fit your needs.