ABOUT VERTICAL TURNING CENTERS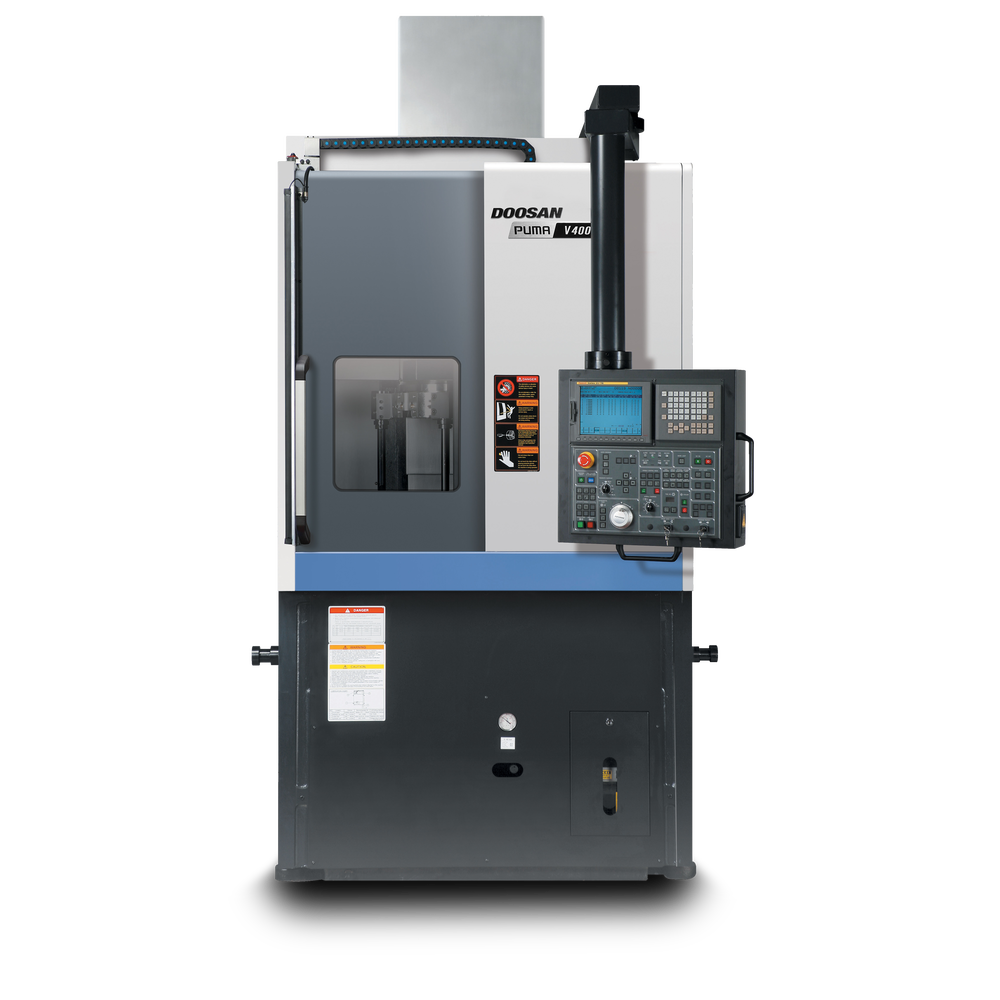 The PUMA V400 has the muscle you need. Thanks to its rigid foundation and high power spindle, the PUMA V400 will easily handle long shifts filled with heavy duty cutting. The 3,000 RPM spindle is powered by a 30 horsepower motor, and you can option a two-spindle model for bonus productivity.
Benefits of CNC Machining
24 Hours a Day Continued Usage Abilities
Programmable Allowing for Unlimited Replications
East Software Updates and Maintenance
Once Programmed, Machine Requires Little Supervision
Exact Component Manufacturing Specifications
Over 50 Years of Experience and Service!
You can depend on Adams Machinery for assistance in determining what machine will best fit your needs.