MEET OUR HIGHLY SKILLED TEAM MEMBERS
Adams Machinery was founded in 1967 by Ollie Adams and has been serving the metal working community of Arizona and New Mexico ever since. In 1991 Richard Short purchased Adams Machinery and has been operating in Tempe, Arizona.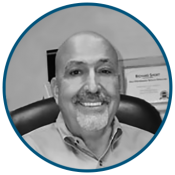 RICHARD SHORT
OWNER & FOUNDER
Richard started in the metal working industry in 1967 as an apprentice at Pivot Punch Corp. building punches and dies for the stamping industry. He filled several managerial positions in his tenure with Pivot Punch then joining the Wiedeman Division of Warner and Swasey filling sales positions in Los Angeles and Atlanta. Richard was moved to the Bendix Industrial Customer Operations Division in 1982 and under went extensive product training for all machine tools manufactured by the Bendix Industrial Group. In 1984 Richard joined Toyoda Machinery USA as Regional Manager for the North Central region stationed in Detroit. He held several positions including National Sales Manager and Director of sales for G F I, the Grinding Machine Division of Toyoda Machinery USA through 1991, with a two year break in which he was International Sales Manager for Dynapath Controls.
You can depend on Adams Machinery for assistance in determining what machine will best fit your needs. This includes special application advice, the tooling necessary and many other components for a turnkey process. The components used in building the machines we distribute by world-class manufactures, and the use by many leading companies is testimony to the high degree of confidence we have in the products we offer.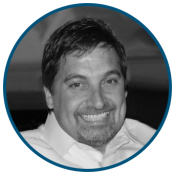 W. EUGENE HENDRIX
VICE PRESIDENT & GENERAL MANAGER
W. Eugene Hendrix joined Adams Machinery in May 2019 bringing with him over 40-years of experience in the Metal Cutting Manufacturing Industry. He served his Mold & Die. apprenticeship in Chicago, IL. along with getting his Mechanical Engineering Degree. Eugene previously held the positions from Senior Engineer Manager & CNC Department Manager over seeing Engineering & Programming department for Mold & Die Shops & Aerospace Shops in Chicago, IL. & Phoenix, AZ. area. From here he moved to work with Machine Builders from Japan, Germany & South Korea. Eugene worked his way up through the Application Departments & Programing Department into West Coast Regional Sales Engineer Manager. Where he was responsible for Sale's & Product Knowledge Training for distributors & customers along with developing relationships with distributors & customers in the West Coast Territory.
He looks forward to his new challenges as Vice President & General Manager at Adams Machinery with his leadership training he looks to grow the business and customer relationships.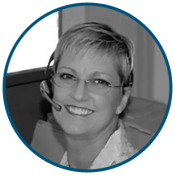 NANCY SHORT
OFFICE MANAGER
Nancy has been with Adams Machinery for 21 years. Nancy joined Adams as office manager in May 1997 with varied duties including A/R, A/P, Payroll, Human Resources, Banking and Parts Sales.
Previous job experience included working in marketing and sales for two US machine tool manufacturers. Duties included trade show coordination, marketing material production and distribution as well as machinery sales order entry.
At Adams, daily responsibilities include monitoring and reconciliation of accounts receivable, accounts payable and payroll. Monthly tasks include preparation of monthly financial statements and processing of bank account reconciliations.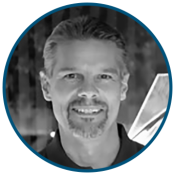 PAUL CZAPLICKI
SALES MANAGER
Paul Czaplicki, the newest member of the Adams team, came on board October 1, 2007. Paul's first taste of machining (and the smell of cutting oil embedding in his clothes) came at the age of 16 when he started working in his cousin's screw machine shop.
This is where Paul came to appreciate and respect the talents of manual and cam machinists. His 14 years of experience with the Mori Seiki line of machine tools gave him irreplaceable experience in the positions of sales manager, sales engineer and applications engineering manager.
Seven of these years were spent in Arizona, the balance in Wisconsin. Prior to that Paul spent 4 years starting and managing a CNC machine shop for a large Hartford, WI manufacturer. The previous 8 years were spent at Milwaukee Valve Co. and George Meyer Co. as manufacturing / industrial engineer and CNC programmer.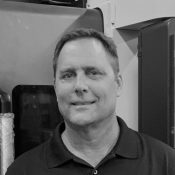 DARIN OSMUNDSON
SALES MANAGER
Darin has been with Adams Machinery since early 2020 and is quite familiar with the DN Solutions, Marubeni Citizen-Cincom, and United Grinding product lines.
Darin has been serving as Service Manager for Adams and fully understands the capabilities and quality construction of our machine tool lines. He has a strong history in process engineering, product design & devolvement, automation, CAD/CAM, and electronics. This experience allows him to fit you with the most efficient machine tool for your needs to help increase your bottom line.
Darin is excited to be serving as Sales Manager for Eastern/Southern Arizona, as well as New Mexico, and is ready to help with all your machining needs.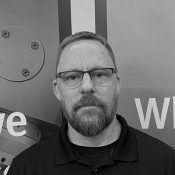 SCOTT LIVINGSTON
SERVICE MANAGER
Scott has a total of 28 years of experience in the machining and machine tool industry. Within that time, he has gained experience in CNC lathe and mill operation, manual machining, EDM, waterjet, CNC programming, and CNC machine tool service.
Most of Scotts career has been spent in the aerospace industry and a small portion in the heavy-duty equipment industry. He has experience in designing parts, fixtures, and cutting tools as well as experience in various CAD/CAM programs.
The last 5 years have been spent on the service side of the machine tool industry where he's installed new machines, trained customers, serviced various brands and types of CNC machine tools, and provided technical support to customers for various projects.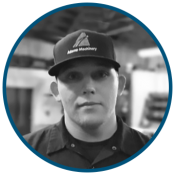 SCOTT SHORT
SERVICE TECHNICIAN
Scott Short is our newest recruitment to the Adams Machinery Team. Scott joined the company in 2016 and brings vast knowledge in regards to servicing a wide variety of CNC machines.
Now that he has joined Adams Machinery, he is gaining valuable experience in the field and is clearly on his way to becoming one of our top service and applications technicians.
We're more than happy with his performance, and he comes as a very welcomed addition to our dedicated team of professionals.
Over 50 Years of Experience and Service!
You can depend on Adams Machinery for assistance in determining what machine will best fit your needs.